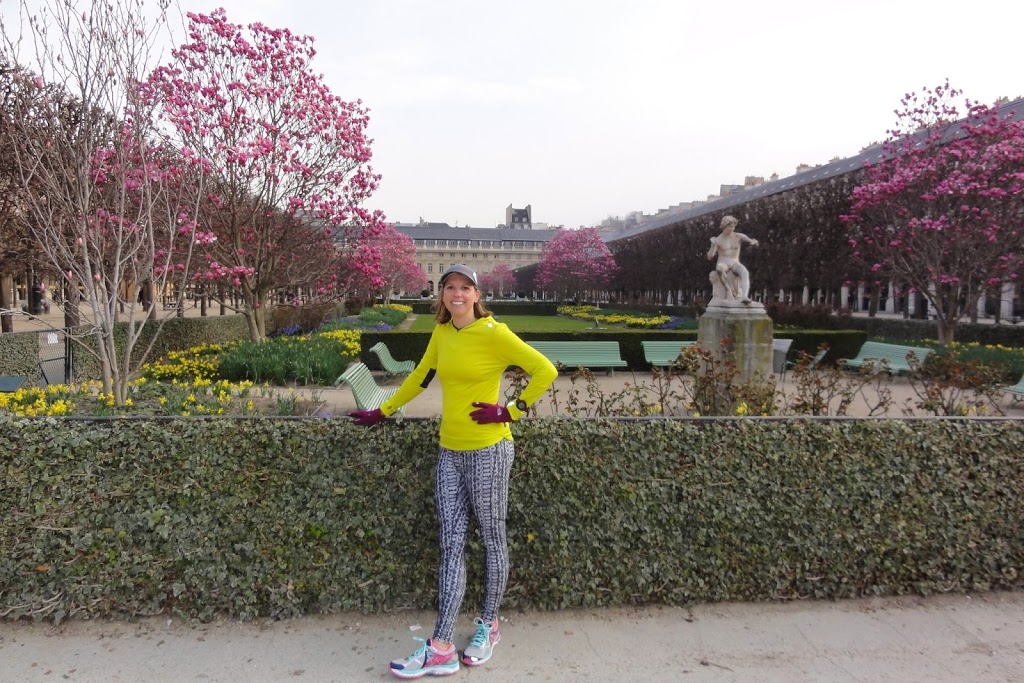 Valerie – Garden of the "Palais Royal" (Royal Palace)
6:52 AM – Valerie, fast runner from Texas, chose Paris Running Tour to discover various aspects of Paris.

We sometimes say that Paris looks like a museum, a magnificent museum where everything is unchanging and everything remain still…
By following our sports route, we certainly saw numerous magnificent monuments and historic buildings which we wish eternal but also various places which present a new Paris in sync with the modern art.

As the Eiffel Tower at the time of its construction, too modern for some, these new creations were often the object of controversies.

Next to the classic but magnificent garden of the "Palais Royal", is a work of art which did not please everybody during its creation. Look at this strange view from the sky: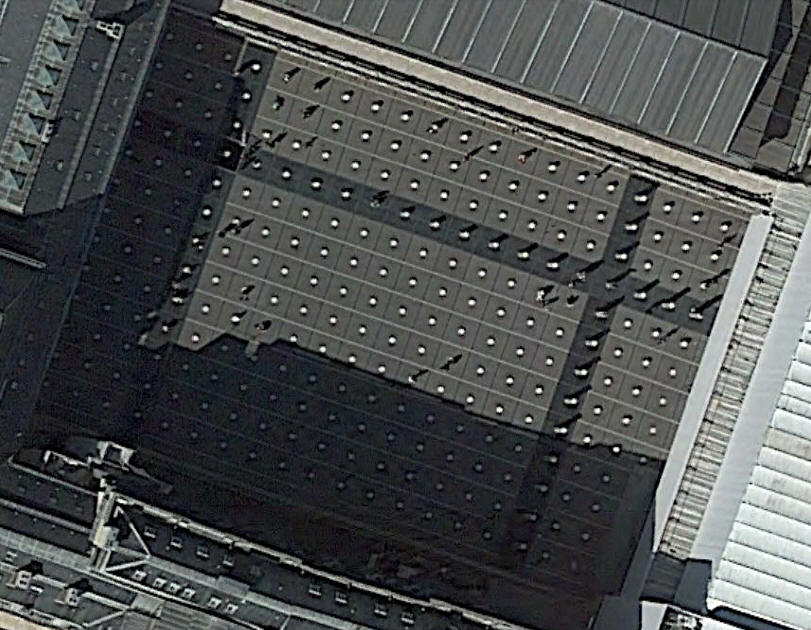 It is the work of the artist Daniel Buren, "Les deux plateaux" created in 1986, usually called the Columns of Buren: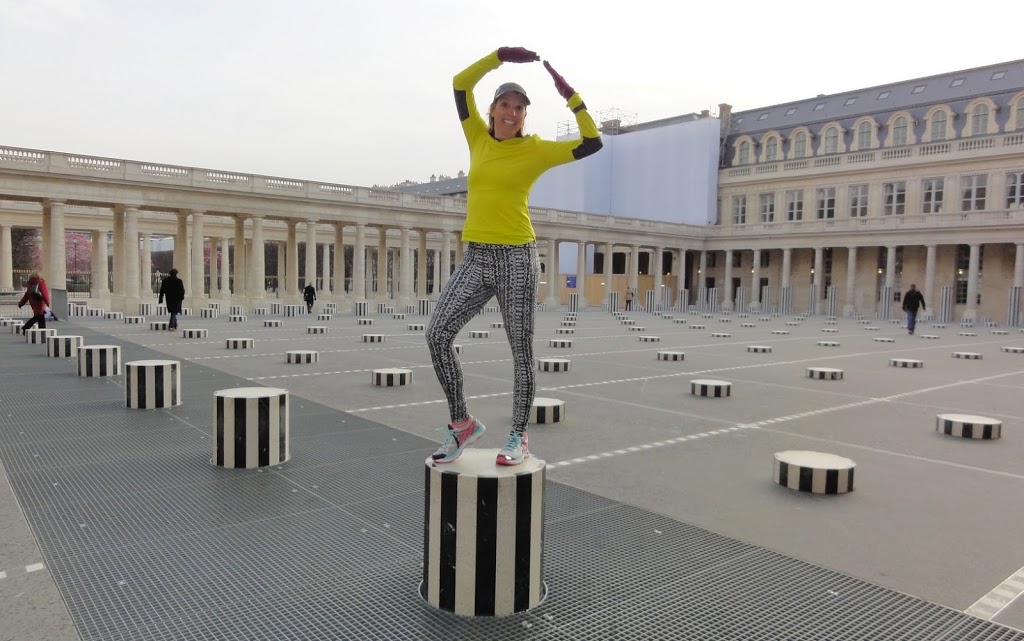 Valerie – The "Colonnes de Buren", in the heart of the "Palais Royal"
Every column seems to grow, pushed by a unique root (visible under the railing).
An attractive courtyard surrounded by the more classic columns of the "Palais Royal"…

Just a step from the columns of Buren, at the exit of the Royal Palace, is another contemporary creation, the "Kiosque des Noctambules" (Kiosk of Night birds), created by Jean-Michel Othoniel in 2000: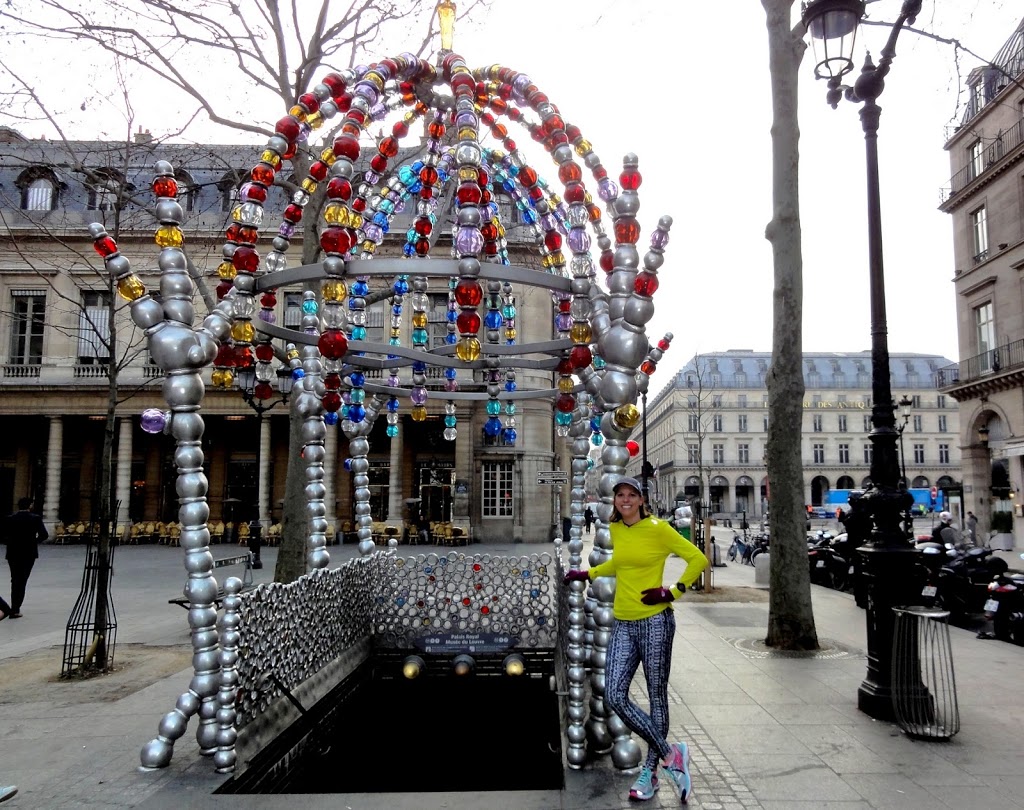 Valerie – The "Kiosque des Noctambules"

This work of art is a metro entrance of the station "Palais Royal". If you go to the "Palais Royal", compare it with the other exit of the same subway station, situated 100 meters from there, in front of the Louvre, in style "Art nouveau", created in the 1900s, modernity of that time…

Another surprising view from the sky. What is this work?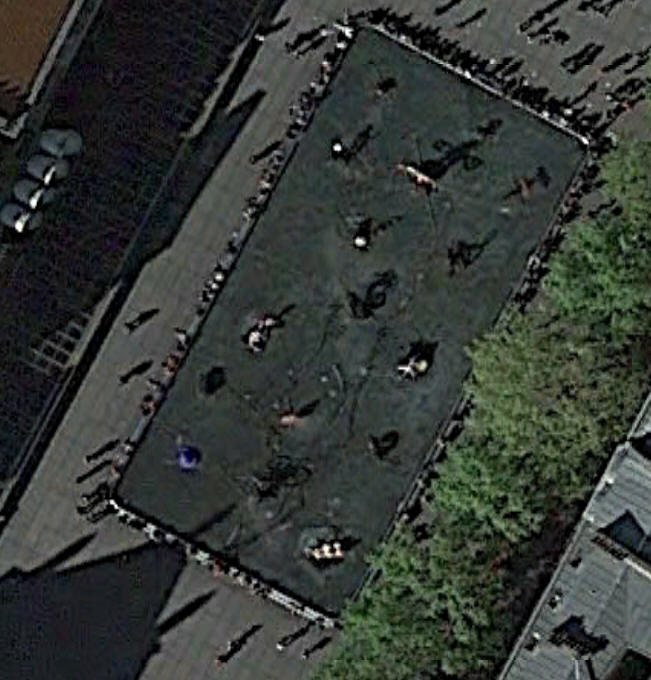 The Fountain Stravinsky of Nikki de saint Phalle and Jean Tinguely (1983), tribute to the composer Stravinsky. Another beautiful example of contrast between modernity and classicism (look also at the old Church Saint Merri, probably modern at its time):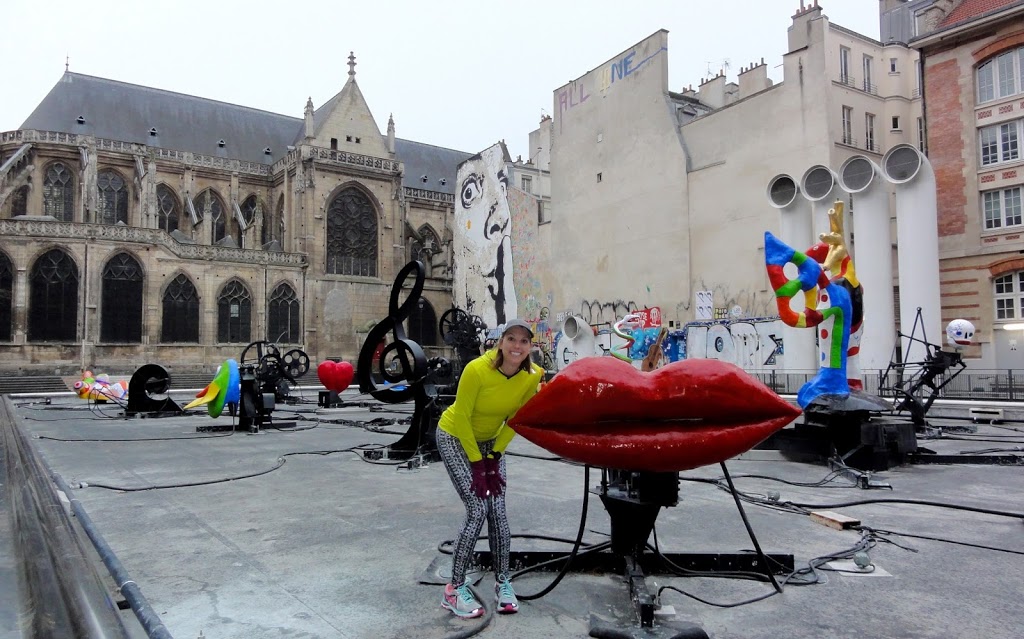 Valerie – The "Fontaine Stravinsky" also called "Fontaine des Automates"
(Usually, the automatons turn on themselves and throw water)

Ongoing controversy: the "Tour Triangle"!


A very nice, sports and cultural running!
Merci Valerie ! 
The route of the tour: