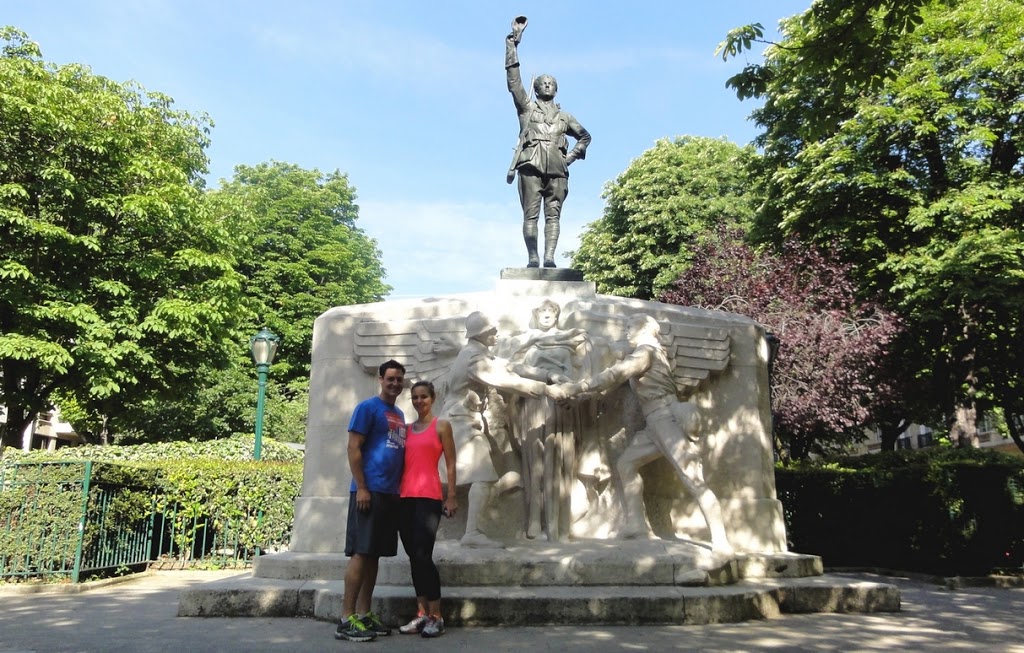 Chris and Heather – "Place des Etats Unis" (Place of the US) – Memorial to the American volunteers
10:02 AM – With Heather and Chris, runners living in Virginia (USA), we left the "place Charles de Gaulle-Etoile" to join the "Palais Royal" and its magnificent garden.

Along the way, we crossed the "place des Etats-Unis"(square of the United States). Do you know the story of this name?
Originally, this square was called the "Place of Bitche" (a city of Lorraine, France). The ambassador of the United States came to settle down there in 1881. Impossible to reside in a square named Bitche, "Bitch" being a rather vulgar English slang word. Paris agreed to rename the place "Place of the United States" (the "place de Bitche" being now situated in the 19th district of Paris).

The new name is well appropriate for the location, numerous points of this place are indeed connected to the United States of America, the statue of La Fayette and Washington shaking hands, the public garden Thomas Jefferson in the center, the statue of the American dentist Horace Wells who participated in the discovery of the anesthesia, the monument to the American Volunteers (photo above), etc.

This monument pays tribute to the American volunteers enlisted in the French Foreign Legion and who succumbed by fighting during the World War I. Among them, the poet Alan Seeger.

We followed our route and enjoyed our first beautiful point of view of the Eiffel Tower, the avenue of President Wilson:
Heather and Chris – Avenue of the President Wilson
Avenue of President Wilson, a reference to the United States again. This avenue leads itself to the "Place d'Iéna" in the middle of which appears a George Washington's equestrian statue!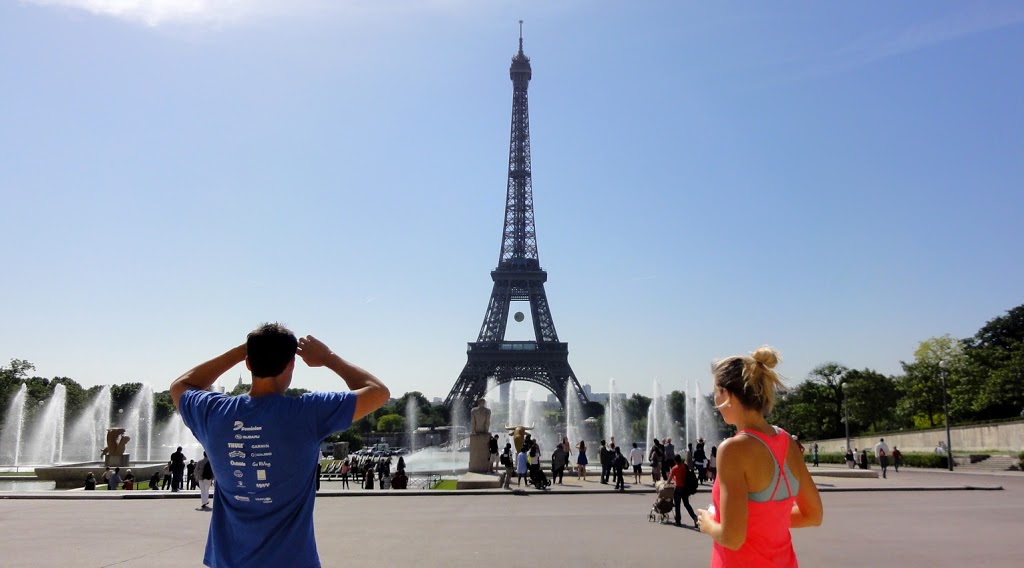 Heather and Chris – Eiffel tower
New stop, in the front of the Eiffel Tower this time. Notice the ball between the first one and the second floor. It is an huge tennis ball! Indeed, it is the period of "Roland Garros" tennis tournament.

Having enjoyed the banks of the Seine and its numerous magnificent sites, we paused in the Louvre. Look at the Marly Courtyard: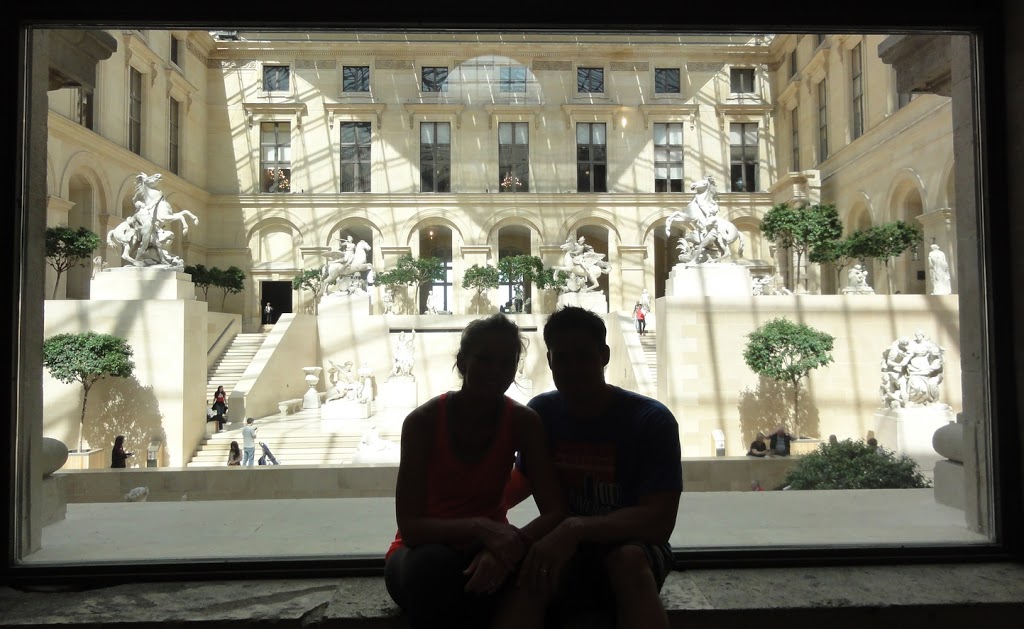 Heather and Chris – The Louvre – the Marly courtyard (The flash did not work!)

In this blog, we spoke about the famous horses of Marly during a Paris visit with Mary.
After leaving the museum, we found the sun again within the magnificent garden of the Palais Royal (many roses!):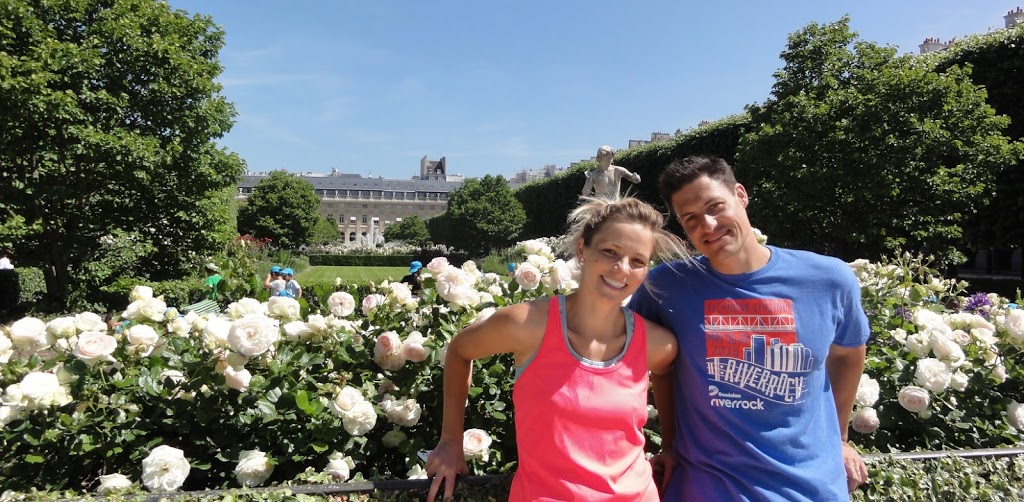 Merci Chris ! Merci Heather !

The route of the tour :