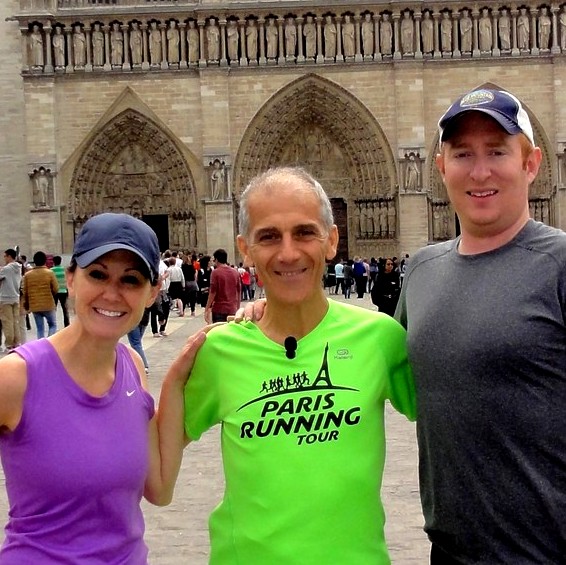 Jean-Charles
GUIDE AND MANAGER OF PARIS RUNNING TOURS
Born in 1958, a regular runner since 1995, Parisian and passionate about the city for more than 50 years.
RACES
10 km (34′), half-marathons (1h17) and marathons: Rotterdam, New York, London, Paris (2h48)…
FAVORITE RACES
All the races in Paris (particularly the 10Km ones) and of course, all the circuits that he loves to share and rediscover with runners from all over the world for Paris Running Tours.
Author of the blogs MyAmazingParis and ParisRunningTours.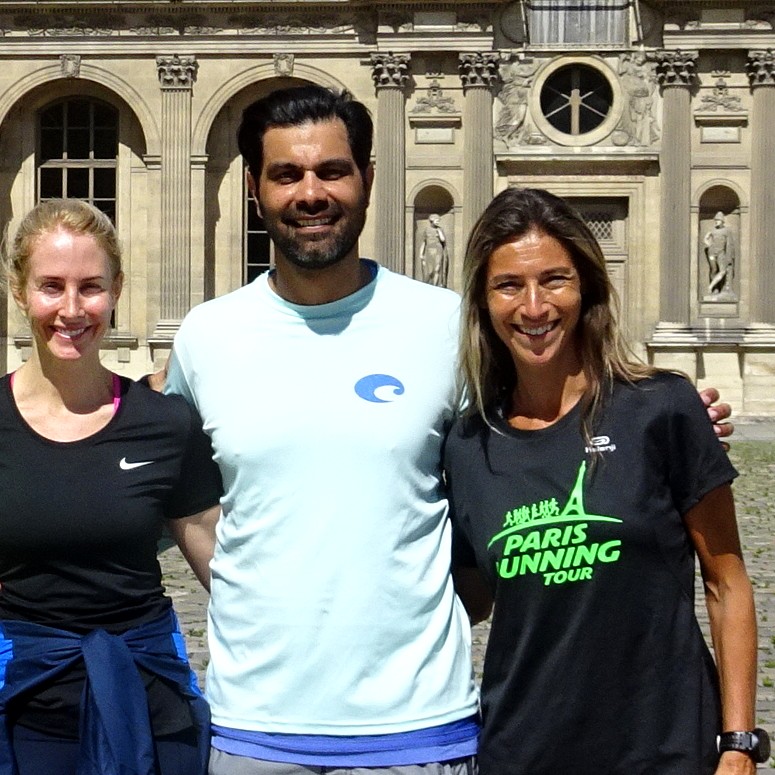 Jessica
PARIS RUNNING TOURS GUIDE
Born in 1973 in Paris and has always lived there since. Nutritionist after being a marketing director. Passionate by nutrition and running. She succeeded to become a national level runner.
RACES
10 km (37′), half-marathons (1h21) and marathons: Berlin (2h52), New York (3h01), Valencia (2h54), Paris (3h)…
FAVORITE RACES
Marathons all around the world. Loves to run in Paris and to share the unusual places she discovered.
Like the other guides, she runs the tours in French and English but also in Italian and Hebrew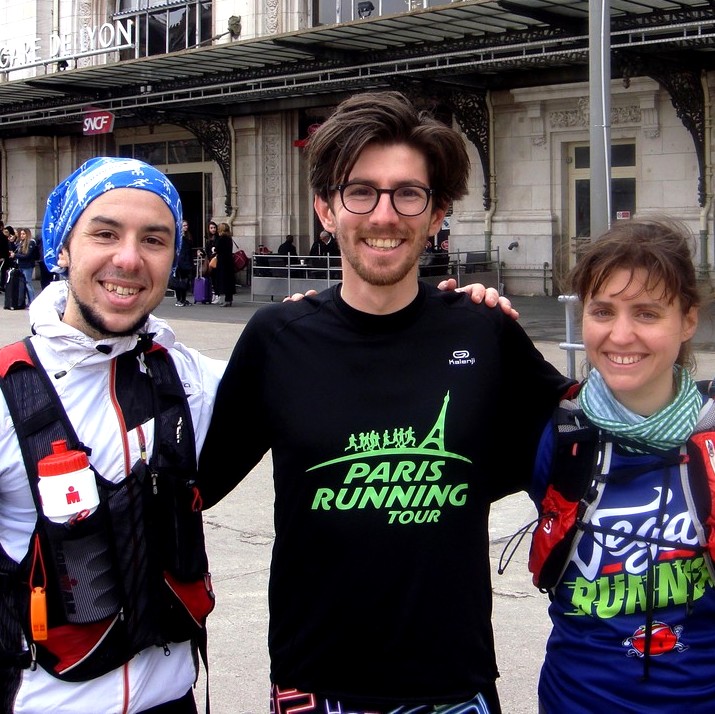 Flavien
PARIS RUNNING TOURS GUIDE
Born in 1986, Parisian runner and designer of running products, long distance runner, Paris being his main training area even for very long runs…
RACES
10 km, half-marathons, marathons, ULTRA-Marathons, trails (Centurion races…)
FAVORITE RACES
All the races in Paris… and if possible, to prepare trails, hilly circuits: Montmartre, the Buttes Chaumont and Belleville areas.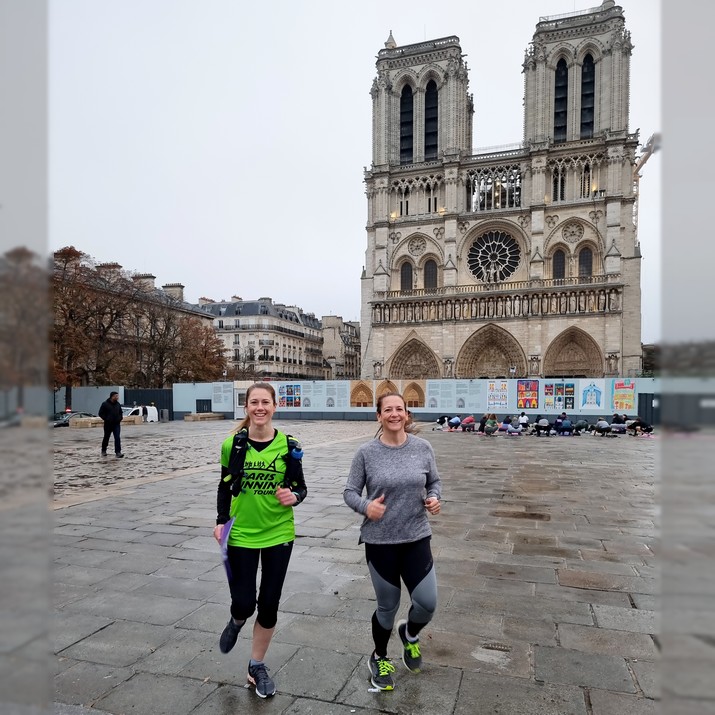 Aurélie
PARIS RUNNING TOURS GUIDE
Parisian and tour guide. She has the running in her blood and practices it in a playful way always with the objective of discovering Paris differently.
RACES
10 km, half-marathons and trails
FAVORITE RACES
All the races that allow you to discover new routes and landscapes. Favourite Parisian race: Paris-Versailles and its famous "Côte des Gardes"!
In addition to being a Paris Running Tours guide, Aurélie also organizes walking tours in Paris.
THE GUIDES AT PARIS RUNNING TOURS HAVE TWO PASSIONS:
PARIS AND RUNNING
Not only experienced Parisian runners who know Paris and its secrets perfectly because they have been running there on a daily basis for many years, our guides are also impassioned experts on the History, Culture, Arts and any other subject concerning Paris. They passionately love their city and adore sharing it with other runners.
Their other passion: running (and if possible in Paris). All the roads in Paris are their playground whether it be for training or to run Parisian races in which they partake regularly (find them in "A guide's route in 2010-2011…") In addition to their French mother tongue they speak English (all the tours are in French or in English). They love to pass on their knowledge of the city and are delighted to run with their visitors.
— Paris passion, here are some books from the Paris Running Tours library:
— Passion for running in Paris and elsewhere, and for running competitions (some T-shirts…)


To Francis (1964-2012),
our friend and the founder of
Paris Running Tours…