At Paris Running Tours, we are very happy to have the opportunity to run with the runners of the entire world and proud to share our love for Paris with them.
We are glad when they renew their confidence in us by running with us again. Of course, therefore, we create a different route from the one of last time.
Colleen from Arizona, who ran with us in 2013 came back this year and it was with a great pleasure that we met her again.
Meanwhile, Paris changed:
Look the photo above. The famous "Love padlocks" left the "Pont des Arts".
The right Banks which in 2013 were only for cars, are now for pedestrians only, an ideal location for the runners and also a magnificent place to admire the Island of the river Seine in Paris:
On these same banks, we also enjoyed the possibility to look into the past of the Paris of the 17th century, thanks to this marvelous invention, the Timescope, recently appeared in Paris (also  "Place de la Bastille"):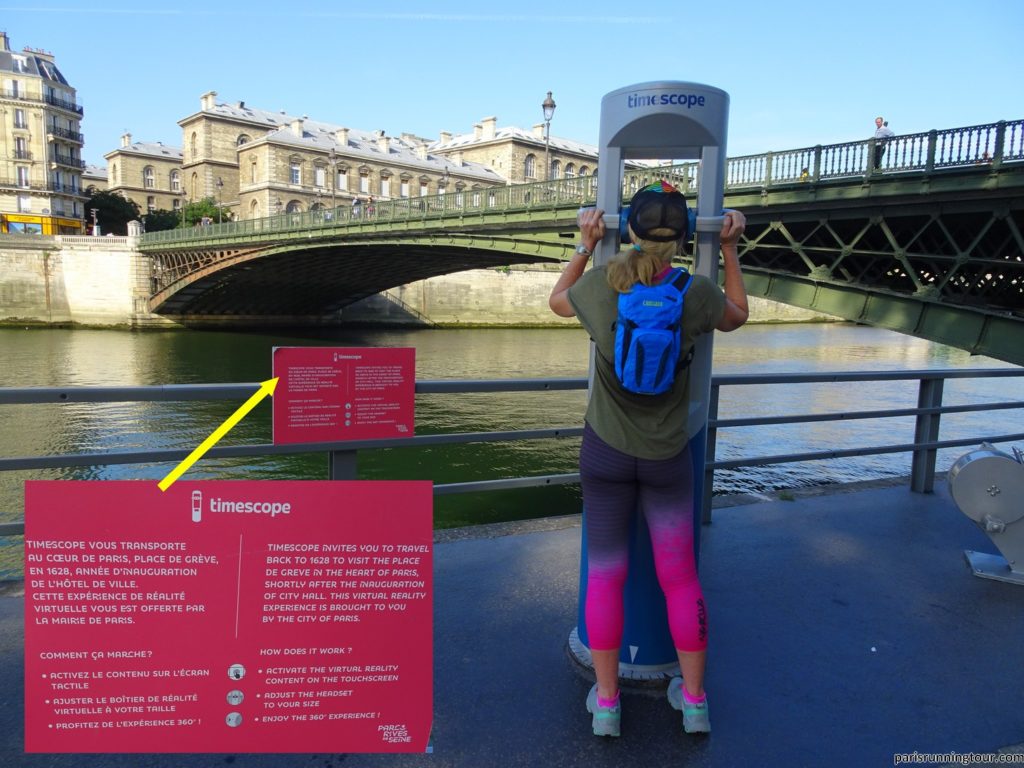 Passing by the "Invalides" again, we easily saw the rabbits of the "Hôtel des Invalides" frolic under the gaze of the Eiffel tower (less visible in 2013, it's the progeny of couple of rabbits established here in 2010) :
During our sport stroll, we also met other animals, wallabies, a whale, a stegosaurus, a mammoth. At the entrance of the "Jardin des Plantes", two impressive lions welcomed us:
The other lion, hidden by the trees in the photo above, is really surprising… look at the strange fantasy created by the sculptor (but what is sniffing this lion?) :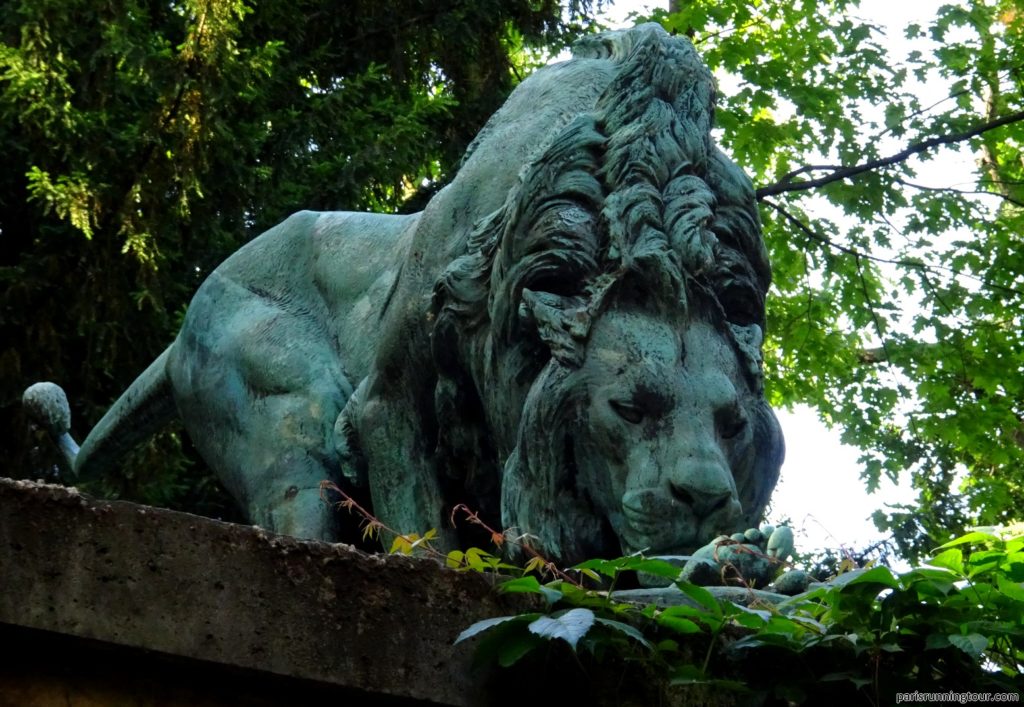 Merci Colleen !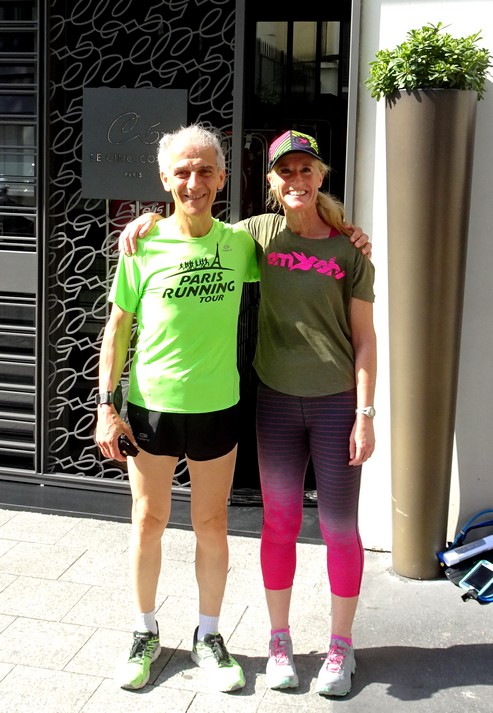 You come to or you are in Paris, we will be very happy to run with you. Come and discover Paris with authentic Parisians guides who always have tons of secrets to share with you: