8:05 AM – With Aveen and David, confirmed runners from Dublin (Ireland), we explored Paris, by running and stopping in front of various buildings or places which restore the city such as it was in the previous centuries.
Discovering "Le Marais", the Left bank (Latin Quarter et "Saint-Germain des Près"), the Louvre and "Ile de la Cité" is a journey through the time and a way of feeling the History of Paris.
Paris was damaged, bombarded but never totally destroyed as were London (Great fire of 1666) or Lisbon (Earthquake of 1755). In Paris, all the layers of History are represented (since the Roman Lutetia).
Our route thus led us:
in the 12th century with Notre-Dame,
in the 14th century with the magnificent "Hôtel de Sens",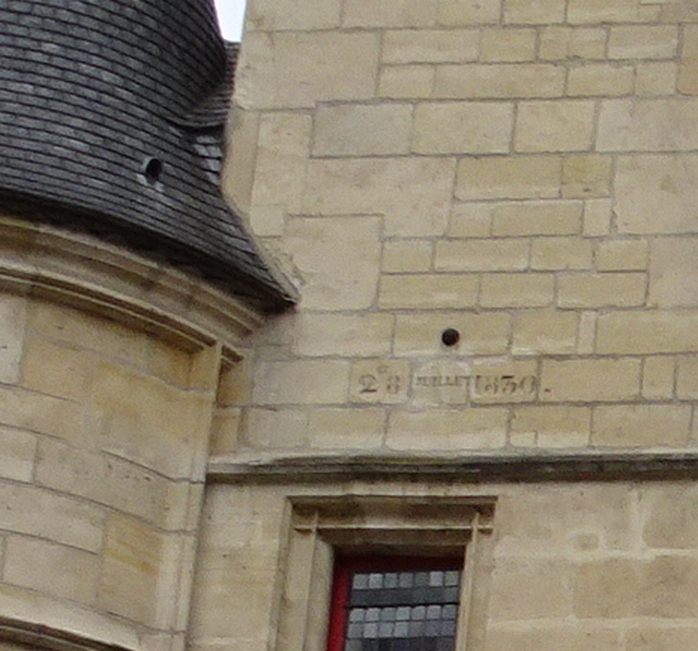 in the 16th century with the Carnavalet Museum (formerly "Hôtel de Carnavalet" and "Hôtel Le Peletier de Saint-Fargeau")
and the place Dauphine, also created at the end of the 16th century,
Let us admire now four beautiful places appeared in the 17th century:
The "Jardin du Luxembourg" (Garden of Luxembourg),
The "Jardin des Plantes", initially Royal garden of the Medicinal Plants created in 1626 (see the picture at the beginning of this article),
Our road also passes in the 19th century with the "Place de la Contrescarpe", created in 1852 in the location of a counter-scarp of Philippe Auguste's surrounding wall (12th century).
Merci Aveen ! Merci David !
The route of the tour: